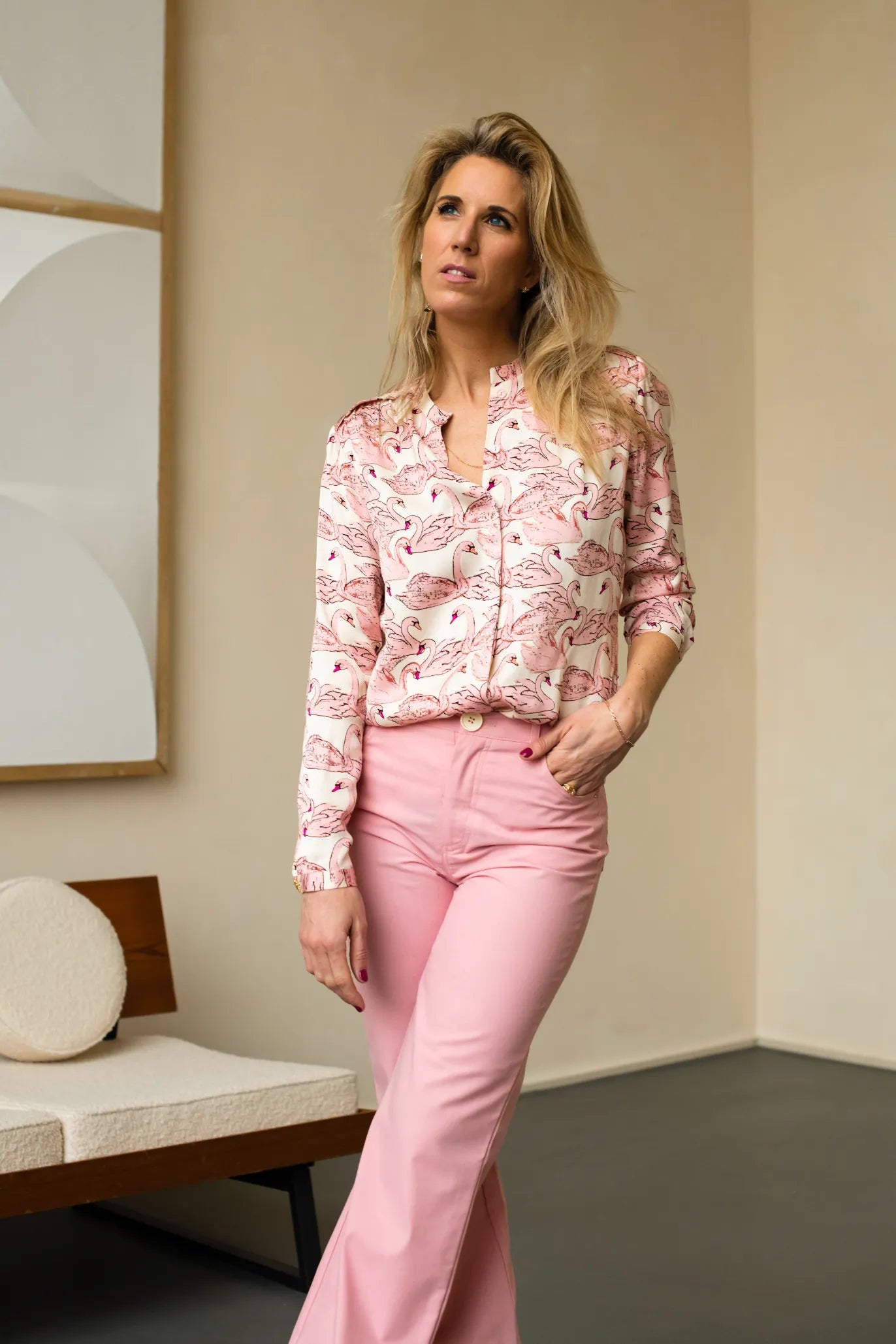 About us
We are here to brighten up wardrobes!
We are Fabienne Chapot, a fashion brand born and raised in Amsterdam. We favour prints designed in-house, rich colours, feminine tailoring and quirky details. We have a soft spot for good stories and a positive approach.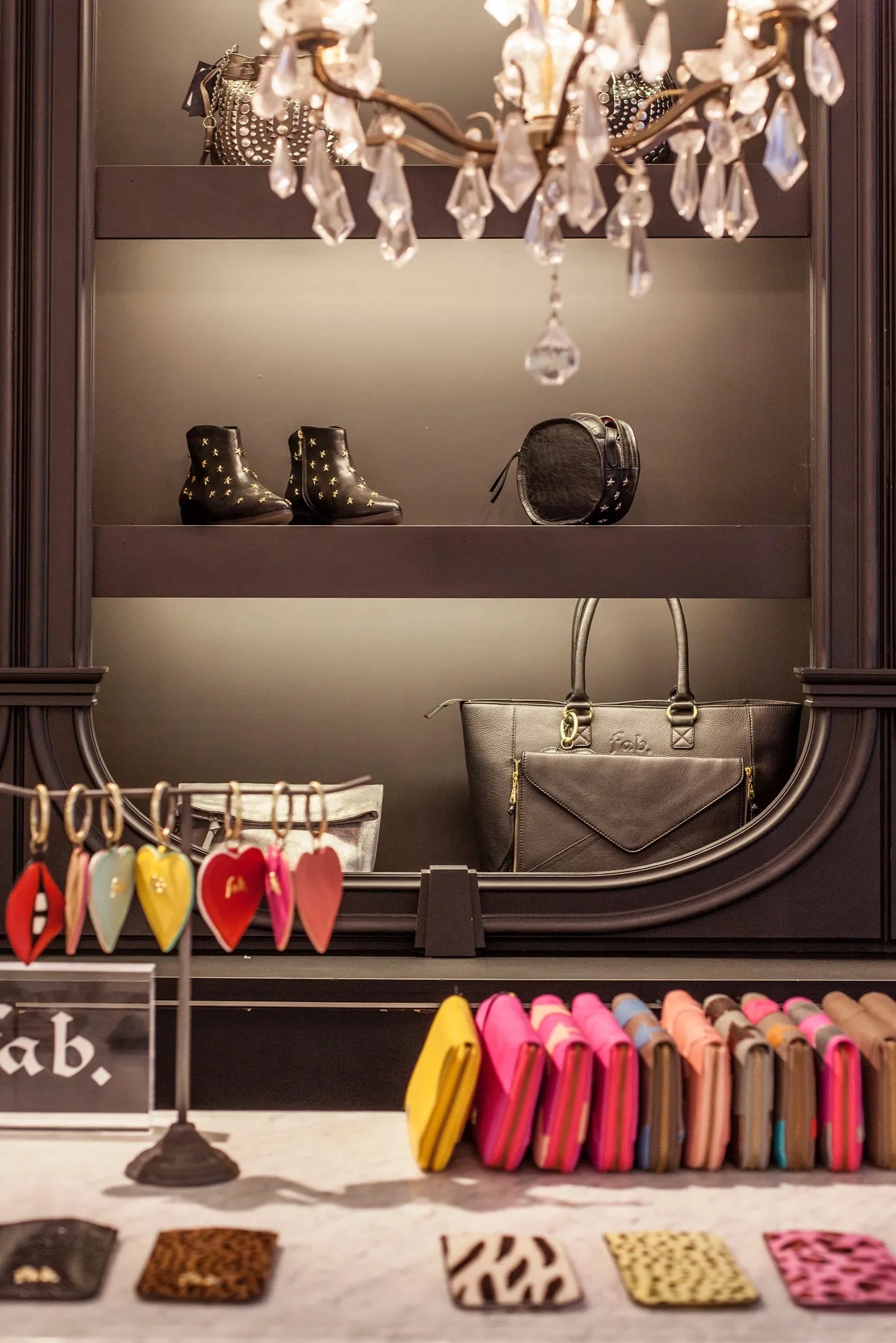 Heritage
Fabienne started her eponymous brand under the name of Fab. in 2006. The brand started as an accessory brand, mainly focusing on bags, shoes and accessories. Her vision of adding a bold and colourful twist to the at that time rather grey and black toned accessory spectrum quickly caught on. In 2016 she decided to rebrand the label and launch a ready-to-wear collection. The bold and colourful brand DNA is still at the core of our business today.
This brand has been built by a woman following her heart and trusting her intuition – and daring to dream big. And doing so by building a team of like-minded strong people around her. This essence comes back in our designs and the women who wear them.
All our magic happens in our Amsterdam-based headquarters. The office is located in the city centre, right on the canals. Its rich history triggers our creativity and invites us to create the best items for women worldwide.
We launch 2 collections a year, each consisting of 5 chapters. Our items are sold in almost 1000 points of sale worldwide, our webstore and 7 brand boutiques. All this is coordinated from our beautiful headquarters in Amsterdam. Besides our showroom in the Houthavens we also have locations in München, Düsseldorf and Antwerp.
Mission
We believe in inspiring all women to feel their best. Best about themselves and the way they look so they can be who they want to be and perform best in life.
"We dare women to dress a bit more boldly, through a strong use of colour, print and surprising details, but always easy to wear."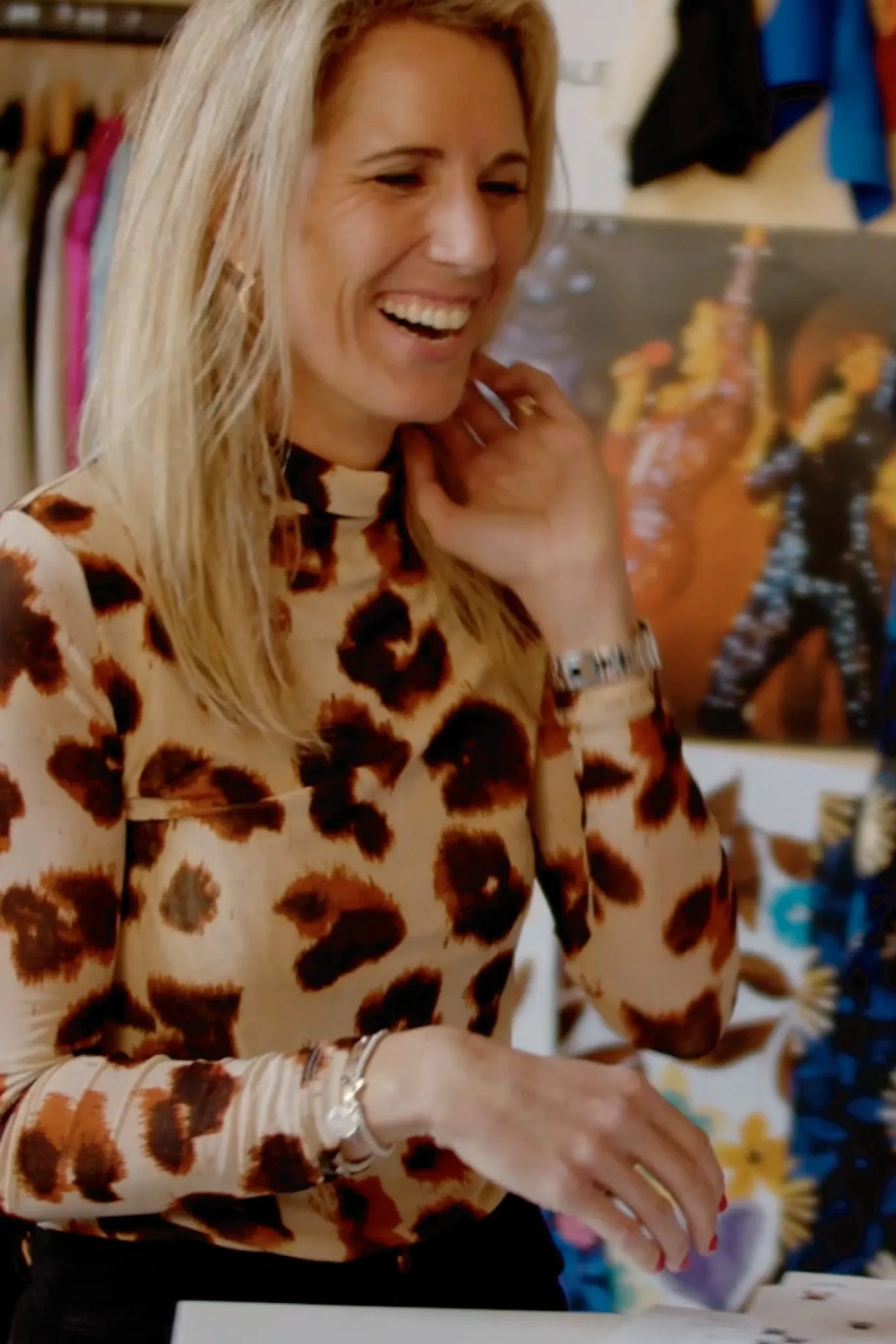 Acts of courage
We do not follow the crowd. Not for the sake of standing out, but because it feels right. We admire brave souls who challenge the satus quo.
"Positivity and optimism are in the centre of our way of working. We value the power of joy. our glass is more than half-full and we brighten thrings up by adding a sparkle"
Vintage inspiration
The past is our infinite source of inspiration. Vintage movies, collector items and iconic women from the earlier days are always the starting pount for our collections.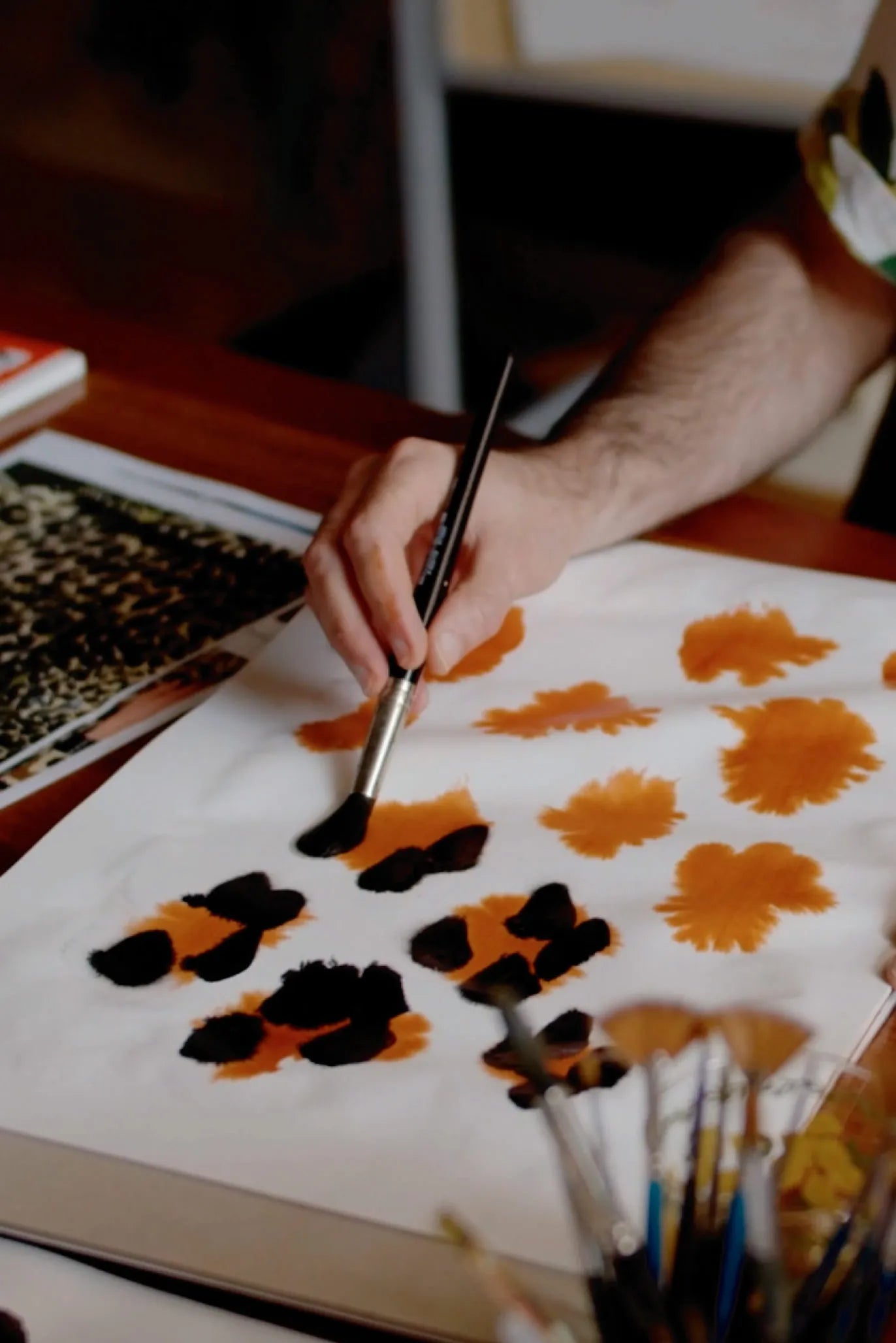 Craftmanship
We value artistry and craftsmanship. We try to include this as much as possible in our production chain. All our prints are made inhouse. They always start with a pen or a brush, never made by computers.